> amazon wishlist <
---
???????????????????????????????????????????????
old handles: krystofire, slof, rexkeu, nyanhou, ztaryoumi
interests are lots of coloring books, video games, overthinking, maladaptive daydreaming, sleeping and browsing internet.inspiration comes from 90s aesthetic, funky toys, childhood trauma, sticker books, other artists.when drawing, is crucial for work to cause headache and discomfort. brightness and saturation combined with grossness and sore subjects are the core theme.in conclusion, not a very good artist. just need therapy.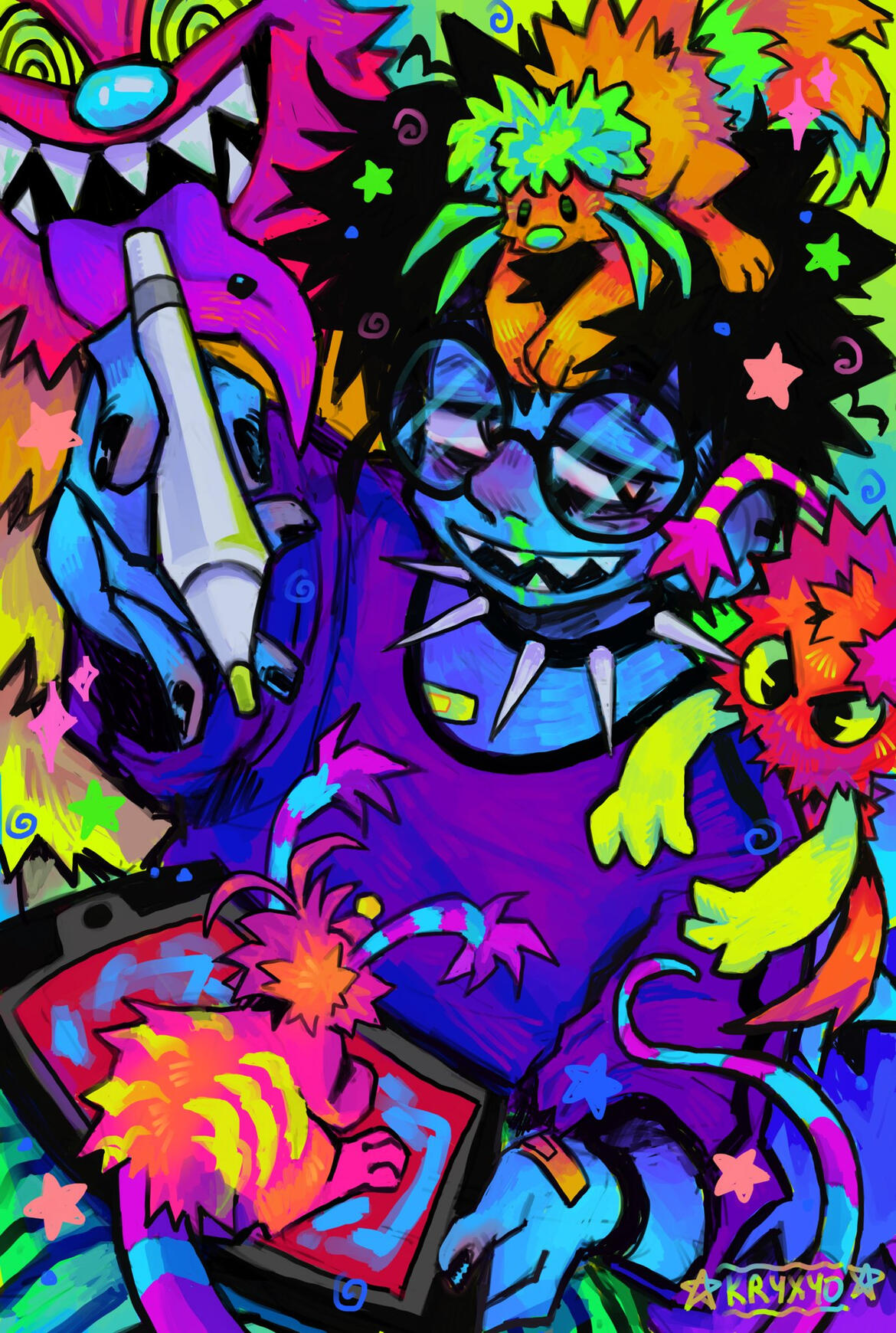 ---
🡇🡇🡇 some of my fav stuffz 🡇🡇🡇
🡅🡅🡅 some of my fav stuffz 🡅🡅🡅
---
---
< or go to main carrd >
COMMISSIONS
! ! ! ! ! READ BEFORE COMMISSIONing ! ! ! ! !
have MDD (major depressive disorder) that makes it hard to keep a steady workflow. it can take months to finish a single art piece, same way it can take just 45 minutes. have no control of how long these mood swings can affect nor can i predict them. so please keep in mind when commissioning.
---
SKETCHY SINGLE CHARA - $50
---
if interested, DM to twitter
queue TRELLO
---